So how do I know I am probably ready to have a baby? Because recently a lot of signs are pointing that way. In the last month, two friends disclosed that they are expecting, and my eyes welled up with tears. Profuse congratulations followed. Babies are always born in God's perfect timing, even when they were not planned for by their parents. I concluded that you will know you are ready to have a baby when you cry when your friends tell you they are pregnant.
When you catch yourself 'stalking' babies everywhere; in the grocery store, at church, at parks, you are probably ready to have your own. The height of my baby fever was in 2014. But I was in college then and starting a family was the last thing on my mind. Recently, however, I can't help but stare at the beautiful doe-eyed young ones that I come across. I also jump at any and all babysitting opportunities. My nephews are the best to play and cuddle with.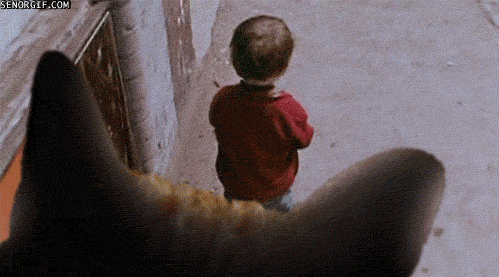 Once you are satisfied with your career, you are probably ready to have a kid. You know that time of uncertainty between graduation and your dream or satisfactory job? It can be frustrating to add a baby to the mix while trying to figure out what you want to do with your life. It becomes easier to move on to other checklists when you figure things out.
Not so fast though, babies are not all cuteness and cuddles. They also come with poop, diaper rashes, disease, expenses and sleepless nights. Here is to hoping God gives us the grace and strength He gave our mothers to raise us.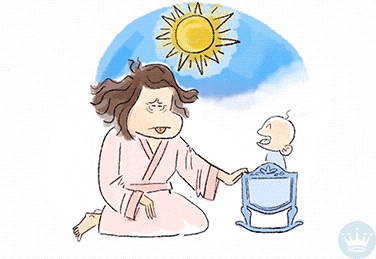 A happy belated momma's day to all our lovely "mamis, mummies, moms, mums, madres, mothers, mamas".
All GIFs courtesy of Giphy.