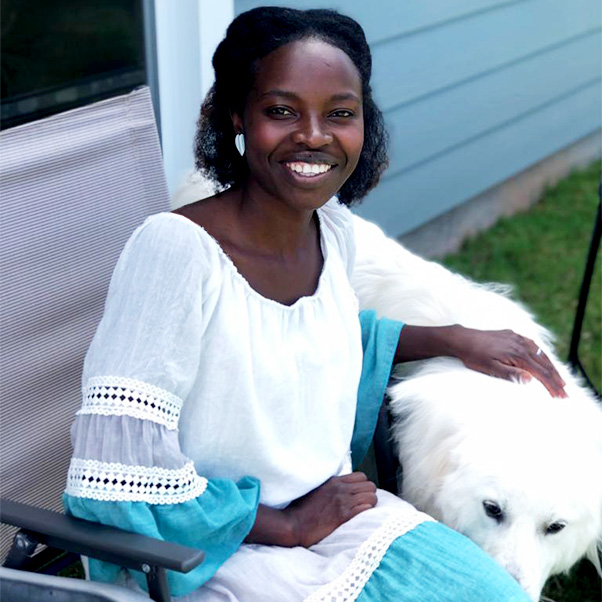 About the Author
Kerubo Wall is the author of Yana Goes to Kenya and Broken Crackers are Still Delicious. 
She is a voracious picture book reader and has developed a palate for delightful books.

When Kerubo and her husband became parents, they knew they would teach their children about Kenya and the Swahili language. While there were numerous English children's books available to them, there were far fewer Swahili books for kids. 
The few children's books about Kenya (and Africa) that were available propagated the "single story" – animals, huts, no water. Others would focus on individuals such as Wangari Maathai or Nelson Mandela.
Kerubo longed for literature that showed a diverse and delightful view of her country. She set out to bridge this gap with her maiden book Yana goes to Kenya which is available in Swahili and English.
Her latest release, Broken Crackers are Still Delicious, helps children to learn that even imperfect things hold value. The main characters are named Fadhili and Maina – an ode to her Kenyan roots. 
Kerubo was born and raised in Nairobi, Kenya and lives in the Southeast, US with her husband and two home-educated children. She is most grateful for the fact that she is fully known and truly loved by God.